The Board
John Wylie AM - Chair
John Wylie is Chief Executive Officer in Australia for the global financial advisory firm Lazard. He co-founded Carnegie, Wylie & Company, a corporate advisory and private equity investment firm acquired by Lazard, in 2007, and in the 1990's was Australian Chairman of investment bank Credit Suisse First Boston. In these roles, Mr Wylie has advised companies and governments globally for over 25 years.
Mr Wylie is President of the Library Board of Victoria, a Trustee of the Global Rhodes Scholarship Trust and a Director of the Melbourne Stars Big Bash League cricket team. He was formerly Chairman of the Melbourne Cricket Ground Trust, a position he held for 14 years. In that role chaired the MCG Redevelopment Steering Committee for the 2006 Commonwealth Games.
He is a former board member and Honorary Treasurer of the Howard Florey Institute for Neuroscience and a Director of CSR Limited. He is also an accredited junior cricket coach.
Mr Wylie holds a Master of Philosophy degree from Oxford University, where he was a Rhodes Scholar, and a Bachelor of Commerce with First Class Honours from the University of Queensland.
Mr Wylie was appointed to the ASC Board on 10 September 2012 and is Chair of the Governance and Executive Performance Committee.
David Gallop - Deputy Chair
David Gallop was appointed Chief Executive of Football Federation Australia in November 2012.
David enters the world of Football with a rich sporting background having been Chief Executive of the National Rugby League for over a decade where he guided the game through its most successful era in terms of crowds, television ratings and commercial success. Prior to this he held the Legal Adviser role to the game, since its inception in 1997.
One of the most respected sporting administrators in the country he was appointed to the Australian Sports Commission in 2008 and is currently the Deputy Chairman and a member of the ASC Commercialisation, Innovation and Technology Committee.
A winner of the Australian Sports Administrator of the Year Award (2006) and the NSW Sports Administrator of the Year (2002), Mr Gallop was also the Secretary of the Rugby League International Federation from 1998 to 2011.
A law graduate and a former first grade cricketer, David is known for a considered approach in dealing with complex issues and for his ability to combine the passion of sport with the realities of a competitive business world.
Martin Bowles PSM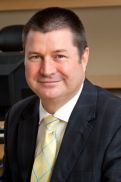 Martin Bowles PSM was appointed as Secretary of the Department of Health as of 13 October 2014.
Previously Mr Bowles was the Secretary of the Department of Immigration and Border Protection, overseeing the management of migration, humanitarian, citizenship and visa policy and programmes, managing the lawful entry, stay and departure of people crossing the Australian border and managing the Immigration Detention network and regional processing centres.
Prior to this role Mr Bowles held the positions of Deputy Secretary in the Department of Climate Change and Energy Efficiency and the Department of Defence respectively.
In 2012 Mr Bowles was awarded a Public Service Medal for delivering highly successful energy efficiency policies and remediation programmes for the Home Insulation and Green Loans programmes.
Prior to joining the Commonwealth Mr Bowles held senior executive positions in the education and health portfolios in the Queensland and New South Wales public sector.
Mr Bowles has a Bachelor of Business degree, a Graduate Certificate of Public Sector Management and is a Fellow of the Australian Society of Certified Practicing Accountants.
Alisa Camplin-Warner OAM
Alisa Camplin-Warner worked globally with the IBM Corporation for 16 years, most recently holding the position of Strategy and Transformation Executive, Global Technology Services. She is currently Chair of the Australian Sports Foundation, Director of the Olympic Winter Institute of Australia and Director of the Collingwood Football Club. Ms Camplin-Warner holds a Bachelor of Information Technology with a Business Major, is a high performance consultant, regular keynote speaker, sports commentator and co-founder of the charity Finnan's Gift.
Ms Camplin-Warner represented Australia in freestyle aerial skiing at two consecutive Winter Olympic Games, winning gold in Salt Lake City in 2002 and bronze in Turin in 2006, and was Australia's flag bearer at the Opening Ceremony. She was also the Australian Olympic Committee Chef de Mission for the 2012 Winter Youth Olympic Games.

Ms Camplin-Warner was appointed to the ASC Board on 23 March 2007 and is currently a member of the ASC Commercialisation, Innovation and Technology Committee.
The Hon Pat Farmer
Pat is a multiple world record holder for endurance running. He has run from the North Pole to the South, and across Australia, New Zealand, Vietnam and North America. Pat served 8 years as a Member of Australia's Parliament, with 3 years as Parliamentary Secretary for Education, Science and Training. Winner of 'Achiever of the Year' (2000), awarded by Prime Minister John Howard. Pat has raised millions of dollars for causes during his 20 year running career, including Lifeline, Cancer Council, Australian Red Cross and Diabetes Australia. Newly married to Tania Moran, Pat is also a father to two children, Brooke and Dilon.

Margy Osmond
Margy Osmond is the CEO of the Australian National Retailer's Association representing Australia's largest national retailers, and is a well known advocate in media and political circles for the sector. As a leading figure in the sector she also sits on the Australian Government's advisory body, the Australian Retail Council.

Ms Osmond is a Director on the Board of the Australian Sports Foundation and is the Chair of the NSW TAFE Commission Board. She also chairs the Retail Advisory Panel established by the City of Sydney.

Her previous Board appointments include the Retail Employees Superannuation Trust, Tourism NSW, the NSW Major Events Board, the NSW Police Minister's Advisory Board, NSW State Transit Authority and Bell Shakespeare. Ms Osmond chaired the bid and official Organising Committee for the largest non-elite sporting event in the world, the International World Masters Games, held in Sydney in 2009.
Ms Osmond was appointed to the Board on 6 November 2009 and is Chair of the ASC Commercialisation, Innovation and Technology Committee.
Andrew Plympton
Andrew Plympton continues to undertake a wide range of business and sport administration activities. He is Chairman of three ASX listed companies, a Director of one, and Director of a NZX company.
Sport has been a lifelong passion for Mr Plympton, particularly sailing, where he has been competing at the highest level for over 45 years. He has won a world championship and numerous national and state titles in international classes and ocean racing yachts.
Mr Plympton has held a number of positions in sport administration, including Chairman/President for AFL club St Kilda for eight years, retiring in 2000. He was the President of Yachting Australia for over seven years.
In 2008 Mr Plympton was elected to the Australian Olympic Committee. He was made a Director of the Australian Olympic Foundation Limited and is a member of the Audit Committee.
Mr Plympton was appointed to the ASC Board in January 2011. Since May 2011 he has served as the Chair of the ASC Finance, Audit and Risk Committee and is a member of the ASC Governance and Executive Performance Committee.
Ken Ryan AM
Ken Ryan AM is the Regional General Manager Victoria & Southern Australia for Qantas Airways based in Melbourne.
He has worked for Qantas for the past 18 years in a variety of senior management positions including Group General Manager, Marketing, Head of Corporate Development; Regional General Manager South East Asia, Qantas and British Airways; and Chief Executive, Jetstar Asia.
Mr Ryan holds a Bachelor of Commerce from Melbourne University and is a Board member of the Victorian Major Events Corporation, Ambulance Victoria and the Australian Grand Prix Corporation and is a former Board member of Skiing Australia.
Mr Ryan was made a Member of the Order of Australia in 2012 for services to children's and youth charitable organisations, tourism and sport. His sporting background includes selection in numerous schoolboy cricket and baseball representative teams, as well as many years of first grade cricket and baseball.
Mr Ryan was appointed to the Board on 1 October 2011 and is a member of the ASC Commercialisation, Innovation and Technology Committee.
John Lee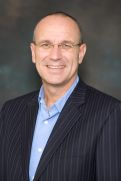 Mr John Lee is the Chief Executive of Casinos and Resorts Australasia. Prior to this role Mr Lee was the CEO of the Tourism and Transport Forum (Australia) and has held senior positions in government, including Director General of the Department of Premier and Cabinet, Department of Commerce, and Ministry for Transport. He was previously CEO of the NSW State Transit Authority and Managing Director of Westbus and National Bus Company.
His early career included teaching physical and health education in Western Sydney as well as being a high performance coach in the NRL and Secretary of the Metropolitan Catholic Schools Sports Association.
Mr Lee was appointed to the Board on 1 October 2011 and is a member of the ASC Governance and Executive Performance Committee.
Mark Stockwell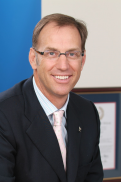 Mark Stockwell was an Olympic and Commonwealth Games medallist, representing Australia in swimming. He was also on scholarship at the AIS from 1982-1984 and again in 1987.

Mr Stockwell studied Engineering and Commerce at the University of Queensland, and Economics at the Australian National University.

After his retirement from swimming in 1992, Mr Stockwell joined the family business established by his parents Bill and Necia Stockwell. Since that time he has been the driving force behind the steady growth and commercial focus of Stockwell. As Managing Director, Mr Stockwell has seen the company diversify as an investor, developer, builder, project manager and property manager of industrial, retail, commercial, residential and leisure developments.

Mr Stockwell is a past President of the Property Council of Australia, Queensland Division and served on the National Board for two years. His leadership of and input to the Property Council let to the review of a raft of planning legislation and Government policies relating to the property industry, has enhanced the profile of the Property Council with Government.

Mr Stockwell was previously the Chairman of the Gold Coast 2018 Commonwealth Games Organising Committee, having led the Bid through 2010-2011 to win the right to host the Games.

Mr Stockwell is currently Chairman of Trade and Investment Queensland, the Queensland Government's export and foreign investment agency which assists international companies to invest in Queensland and local businesses to expand into new markets.

Mr Stockwell is also a Trustee of the Stockwell Foundation, founded by Mark and his wife Tracy to benefit children in need.

Mark was appointed Chair of the Australian Sports Foundation and a Member of the Australian Sports Commission Board in June 2014.