The Board
John Wylie AM - Chair
John Wylie is Chief Executive Officer in Australia for the global financial advisory firm Lazard. He co-founded Carnegie, Wylie & Company, a corporate advisory and private equity investment firm acquired by Lazard in 2007, and in the 1990s was Australian Chairman of investment bank Credit Suisse First Boston. In these roles, Mr Wylie has advised companies and governments globally for over 25 years.
Mr Wylie is President of the Library Board of Victoria, a Trustee of the Global Rhodes Scholarship Trust, a Director of the University of Queensland Endowment Fund and the Melbourne Stars Big Bash League cricket team. He recently retired as Chairman of the Melbourne Cricket Ground Trust, a position he held for 14 years. In that role he chaired the MCG Redevelopment Steering Committee for the 2006 Commonwealth Games.
He is a former Board member and Honorary Treasurer of the Howard Florey Institute for Neuroscience and former Director of CSR Limited and is also an accredited junior cricket coach.

Mr Wylie holds a Masters of Philosophy from Oxford University, where he was a Rhodes Scholar, and a Bachelor of Commerce with First Class Honours from the University of Queensland.

Mr Wylie was appointed to the Board on 10 September 2012 and is a member of the ASC Finance, Audit and Risk Committee and Chair of the Governance and Executive Performance Committee.
David Gallop - Deputy Chair
David Gallop was appointed Chief Executive of Football Federation Australia in November 2012.
David enters the world of Football with a rich sporting background having been Chief Executive of the National Rugby League for over a decade where he guided the game through its most successful era in terms of crowds, television ratings and commercial success. Prior to this he held the Legal Adviser role to the game, since its inception in 1997.
One of the most respected sporting administrators in the country he was appointed to the Australian Sports Commission in 2008 and is currently the Deputy Chairman and a member of the ASC Commercialisation, Innovation and Technology Committee.
A winner of the Australian Sports Administrator of the Year Award (2006) and the NSW Sports Administrator of the Year (2002), Mr Gallop was also the Secretary of the Rugby League International Federation from 1998 to 2011.
A law graduate and a former first grade cricketer, David is known for a considered approach in dealing with complex issues and for his ability to combine the passion of sport with the realities of a competitive business world.
David grew up in Canberra. He is 48 years old and is married with two children.
Alisa Camplin-Warner OAM
Alisa Camplin-Warner worked globally with the IBM Corporation for 16 years, most recently holding the position of Strategy and Transformation Executive, Global Technology Services. She is currently Chair of the Australian Sports Foundation, Director of the Olympic Winter Institute of Australia and Director of the Collingwood Football Club. Ms Camplin-Warner holds a Bachelor of Information Technology with a Business Major, is a high performance consultant, regular keynote speaker, sports commentator and co-founder of the charity Finnan's Gift.
Ms Camplin-Warner represented Australia in freestyle aerial skiing at two consecutive Winter Olympic Games, winning gold in Salt Lake City in 2002 and bronze in Turin in 2006, and was Australia's flag bearer at the Opening Ceremony. She was also the Australian Olympic Committee Chef de Mission for the 2012 Winter Youth Olympic Games.

Ms Camplin-Warner was appointed to the ASC Board on 23 March 2007 and is currently a member of the ASC Commercialisation, Innovation and Technology Committee.
Sally Carbon OAM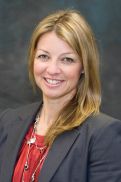 Sally Carbon, an Olympic and World Cup gold medallist, represented Australia in hockey at two Olympic Games and two World Cups. She trained at the Western Australian Institute of Sport for 11 years and at the Australian Institute of Sport for nine years. Sally also represented Western Australia in athletics.
Ms Carbon owns, and is the Director of, Green Eleven Pty Ltd. Green Eleven has two brands; Green Eleven. strategy.marketing.communications and Green Eleven. education.interaction. Green Eleven's clients range from sectors such as oil and gas, mining, retail, produce, government, education and health. Sally has a Bachelor of Arts with Majors in Physical Education and Mathematics, is a qualified Strategic Marketer, a qualified Company Director and is a Fellow of the Australian Institute of Company Directors. Sally has published six books and three interactive educational resources. Sally has had 26 years' experience in the media across Australia.
She has served on the board of the Western Australian Sports Council and the Strategic Directions board for the WA Education Department. Ms Carbon continues to be an active member of many Western Australian foundation, sport, health and education boards including St John Ambulance board, WA's High Performance Sport Committee and the boards of Aquinas College and Aquinas Foundation.
On 7 May 2008, Ms Carbon was appointed to the ASC and Australian Sports Foundation Boards and is a member of the ASC Governance and Executive Performance Committee and Chair of the Australian Sports Foundation Audit Committee.
Liz Ellis AM
Liz Ellis is a former captain of the Australian national netball team. A three-time world netball champion (1995, 1999 and 2007) and two-time Commonwealth Games gold medallist (1998 and 2002), Ms Ellis is the most capped Australian netballer of all time, with 122 test caps.
In 2007, after leading Australia to win the Netball World Championship in Auckland, Ms Ellis retired from netball.
Holding a Bachelor of Arts/Law from Macquarie University, Ms Ellis was a practicing solicitor for four years. In 2000, she left the law to run the Liz Ellis Netball Clinics, which are now the largest in Australia.
Ms Ellis is a respected sports commentator and host, and is a popular keynote speaker as well as a regular guest on radio and television programs.
Ms Ellis was appointed to the ASC Board on 7 May 2008 and is a member of the ASC Finance, Audit and Risk Committee.
Andrew Fraser
Andrew Fraser served as Minister for Local Government, Planning and Sport in Queensland before being appointed as Treasurer of Queensland in 2007. When his career in Parliament ended in 2012, he was serving as Deputy Premier. Mr Fraser currently serves as a Director of the Moorebank Intermodal Company Ltd.
When appointed as Sport Minister Mr Fraser was the youngest Minister in the State's history. Mr Fraser championed the introduction of the Young Athletes Assistance Program aimed at encouraging participation across Queensland's broad geography. As Treasurer he oversaw significant economic reforms, including leading the public float of QR National, the second largest initial public offering in Australian corporate history. Mr Fraser holds First Class Honours degrees in Law and Commerce from Griffith University and is a University Medal recipient.
Mr Fraser was appointed to the Board on 1 November 2012 and is a member of the ASC Finance, Audit and Risk Committee.

Professor Jane Halton, PSM, (Ex-officio) - Secretary of the Department of Health
Professor Halton is responsible for all aspects of the operation of the Department including the provision of advice on and administration of Medicare, the Pharmaceutical Benefits Scheme, Aged and Community Care, Population Health, regulation of Therapeutic Goods, plus hospital financing and Private Health Insurance. She also has responsibility for leadership on health security issues, including matters related to bioterrorism.

Jane is a member of the board of the Australian Institute of Health and Welfare, a board member of the National E-Health Transition Authority and a Commissioner of the Australian Commission on Safety and Quality in Health Care. She is also on the executive board of the Institute for Health Metrics and Evaluation at the University of Washington and on the Advisory Boards of the Centre for Applied Philosophy and Public Ethics (CAPPE), and the Melbourne Institute Advisory Board.

Jane is the chair of the OECD's Health Committee, and a member (2012 - ) and current Chair of the WHO Executive Board. She was an Executive Board Member on the World Health Organisation (WHO) 2004-2007 and President of the World Health Assembly (2007), and was Vice-Chair of the Executive Board 2005-2006 and Chair of the WHO Program, Budget and Administration Committee 2005-2007. She was Chair of the WHO Intergovernmental Meeting on Pandemic Influenza Preparedness 2007-2009.

Jane was a Commissioner of the Health Insurance Commission from 2002 to 2005 and was Chair of the Australian Obesity Taskforce (2003-2006). She also chaired the National Aboriginal and Torres Strait Islander Health Council between 2002-2008. She was co-chair of the Organisation for Economic Cooperation and Development (OECD) Group on Health between 2002-2007. Jane was also a Commissioner of the Australian Sports Commission between 2008-2010.

Prior to her appointment in January 2002 as Secretary of the Department of Health and Ageing, Jane Halton was Executive Co-ordinator, Department of the Prime Minister and Cabinet (PM&C) and was responsible for advising on all aspects of Australian Government Social Policy including the Status of Women.

Prior to joining PM&C, Jane Halton was national program manager of the Australian Government's Aged and Community Care Program with responsibilities for long term care.

Jane holds an honours degree in Psychology from the Australian National University, is a fellow of the Australian Institute of Management and an honorary fellow of the Australian College of Health Service Executives.

Jane holds the position of Adjunct Professor at the University of Sydney, and Adjunct Professor at the University of Canberra.

She was awarded the Public Service Medal in 2002, and the Centenary Medal in 2003. Jane is married with two sons.
Margy Osmond
Margy Osmond is the CEO of the Australian National Retailer's Association representing Australia's largest national retailers, and is a well known advocate in media and political circles for the sector. As a leading figure in the sector she also sits on the Australian Government's advisory body, the Australian Retail Council.

Ms Osmond is a Director on the Board of the Australian Sports Foundation and is the Chair of the NSW TAFE Commission Board. She also chairs the Retail Advisory Panel established by the City of Sydney.

Her previous Board appointments include the Retail Employees Superannuation Trust, Tourism NSW, the NSW Major Events Board, the NSW Police Minister's Advisory Board, NSW State Transit Authority and Bell Shakespeare. Ms Osmond chaired the bid and official Organising Committee for the largest non-elite sporting event in the world, the International World Masters Games, held in Sydney in 2009.
Ms Osmond was appointed to the Board on 6 November 2009 and is Chair of the ASC Commercialisation, Innovation and Technology Committee.
Andrew Plympton
Andrew Plympton continues to undertake a wide range of business and sport administration activities. He is Chairman of three ASX listed companies, a Director of one, and Director of a NZX company.
Sport has been a lifelong passion for Mr Plympton, particularly sailing, where he has been competing at the highest level for over 45 years. He has won a world championship and numerous national and state titles in international classes and ocean racing yachts.
Mr Plympton has held a number of positions in sport administration, including Chairman/President for AFL club St Kilda for eight years, retiring in 2000. He was the President of Yachting Australia for over seven years.
In 2008 Mr Plympton was elected to the Australian Olympic Committee. He was made a Director of the Australian Olympic Foundation Limited and is a member of the Audit Committee.
Mr Plympton was appointed to the ASC Board in January 2011. Since May 2011 he has served as the Chair of the ASC Finance, Audit and Risk Committee and is a member of the ASC Governance and Executive Performance Committee.
Ken Ryan AM
Ken Ryan AM is the Regional General Manager Victoria & Southern Australia for Qantas Airways based in Melbourne.
He has worked for Qantas for the past 18 years in a variety of senior management positions including Group General Manager, Marketing, Head of Corporate Development; Regional General Manager South East Asia, Qantas and British Airways; and Chief Executive, Jetstar Asia.
Mr Ryan holds a Bachelor of Commerce from Melbourne University and is a Board member of the Victorian Major Events Corporation, Ambulance Victoria and the Australian Grand Prix Corporation and is a former Board member of Skiing Australia.
Mr Ryan was made a Member of the Order of Australia in 2012 for services to children's and youth charitable organisations, tourism and sport. His sporting background includes selection in numerous schoolboy cricket and baseball representative teams, as well as many years of first grade cricket and baseball.
Mr Ryan was appointed to the Board on 1 October 2011 and is a member of the ASC Commercialisation, Innovation and Technology Committee.
John Lee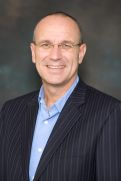 Mr John Lee is the Chief Executive of Casinos and Resorts Australasian. Prior to this role Mr Lee was the CEO of the Tourism and Transport Forum (Australia) and has held senior positions in government, including Director General of the Department of Premier and Cabinet, Department of Commerce, and Ministry for Transport. He was previously CEO of the NSW State Transit Authority and Managing Director of Westbus and National Bus Company.
His early career included teaching physical and health education in Western Sydney as well as being a high performance coach in the NRL and Secretary of the Metropolitan Catholic Schools Sports Association.
Mr Lee was appointed to the Board on 1 October 2011 and is a member of the ASC Governance and Executive Performance Committee.